Looking for some funny WhatsApp Group Names for friends and family? WhatsApp is a great and useful app to stay connected with your friends. The app offers not only many features like text messaging, sending videos and pictures and costs like nothing compared to the SMS. In addition to the normal chat function you can also great a group chat. This features is very popular because it allows you to easily create a group for your friends, colleges or family to stay connected. If a message is written, this goes in the group chat to all members. Thus you can consult quickly or just chat. But what group name should I pick? Many users search for funny WhatsApp group names and we have put together some of the best names here. For a better overview, we have divided these group names on friends, family and other.
Funny WhatsApp Group Names for Friends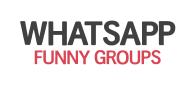 You want to create a WhatsApp Group with friends but your searching for a good Group Name? You might find the appropriate name in the following table. We regularly extend this table with another group name. If you have good suggestions, leave us a comment.
Hotness overload
Four Idiots
Best Frands
Dirty 30s
Single Ladies
Lolwhatwtf
Recycle Bin
Fantistic 4
Mute Me
Disco Ninjas
The Walkie Talkies
Rise and Shine
The Joke Masters

The Fire Breathing Rubber Duckies
Reallife Ninjas
Busy Boys
Dancing Queens
Kool Gals
French Toast Mafia
The Awakening
Group name not found
Hangover Group
Buddies4Life
We Talk To Much
Funky Monkeys
Do Not Disturb Group
Best Group Names for Family
Happy Family
The Adams Family
Family (surname)
Family Love
Sisters

We Are Family
La Familia
My Lovely Family
Brothers
The Family Gang
What funny namens do you use for your groups in WhatsApp? Share your best namens with us in the comment section.